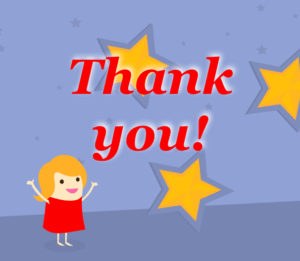 One of our morning routines as application developers is to log into our app management account and check the current numbers. A.k.a. statistics of how the app is doing out there, in the wide parenting world. We reached a new milestone in downloads.
Today we woke up to a totally new project milestone of our app development journey. The Happy Kids Timer's stats show 3,707 new downloads – on one single day! That is the highest number we have ever reached with this app so far – since we launched the very first version yet back in 2014.
New record and future
You cannot imagine, how much it makes us happy to see, that the application is getting widely used. We designed the app to help families master their morning routines with joy. And now, the joy is in our hearts.
Thanks to you all, our fans and fellow parents! This is commitment for us a we will do our best to make the better for you.
P.S. When and how did you discover the app? Leave a comment bellow or send us a note!